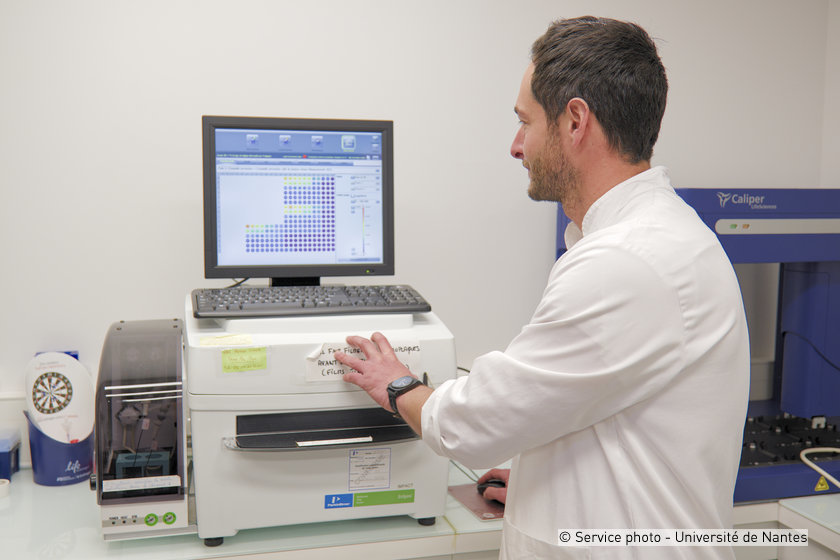 The IMPACT core facility takes place in the proteomic area and is dedicated to functional proteomic in order to meet the needs of academic and private laboratories, mainly in the field of biotechnology. The IMPACT core facility offers a unique set of technologies dedicated to the global study of biomolecular interactions, from screening to the characterization of molecules.
Know how
The IMPACT core facility offers a complete range of technologies :
Analysis of protein expression profiling in cells, protein phosphorylation and signaling profiling using dedicated protein chips (protein microarray, SPRimaging) and multiparametric technologies (label free, alpha screen)

Characterization of molecular interactions using analytical technologies (SPR, microcalorimetry, interferometry)

Screening of protein or chemical modulators using high-throughput screening technologies and validated target libraries (HTRF, BRET, ALPHA screen)

Integration of data from profiling or screening technologies using bioinformatics tools (Galaxy interface)
Applications
Thermodynamics, interaction kinetics
Diagnostics for medicine and human health
Biochemistry and biophysics
Enzymology, protein chemistry, in vitro experiments
Equipments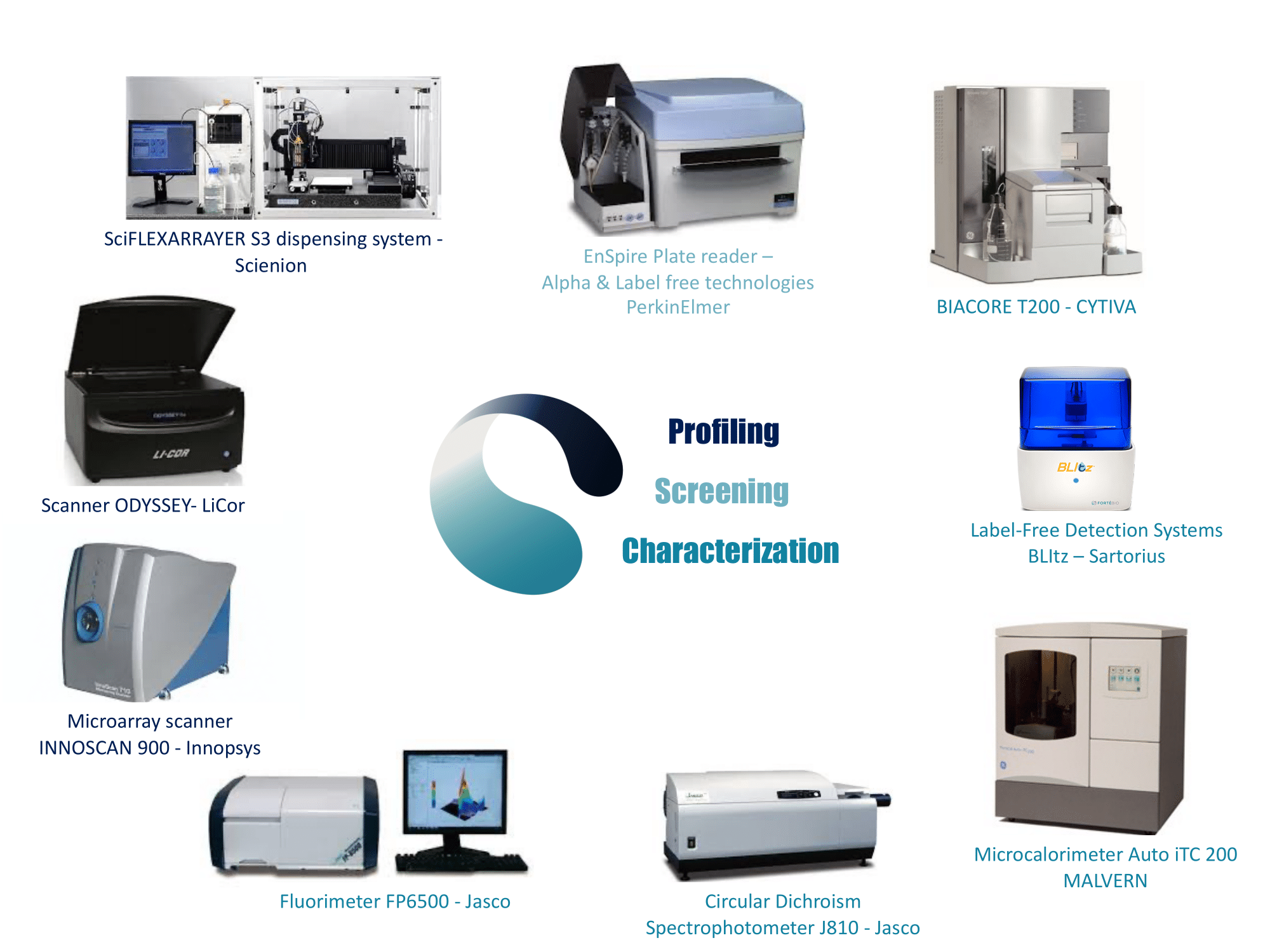 How to contact us
site sciences et techniques
- Université de Nantes
2 rue de la Houssinière
44322 Nantes Cedex 3, France
Tel +33 (0) 251 12 56 21

site santé
- Université de Nantes
IR-UN
8, Quai Moncousu
44200 Nantes
Tel +33 (0) 228 08 03 79
More information
Labels and certifications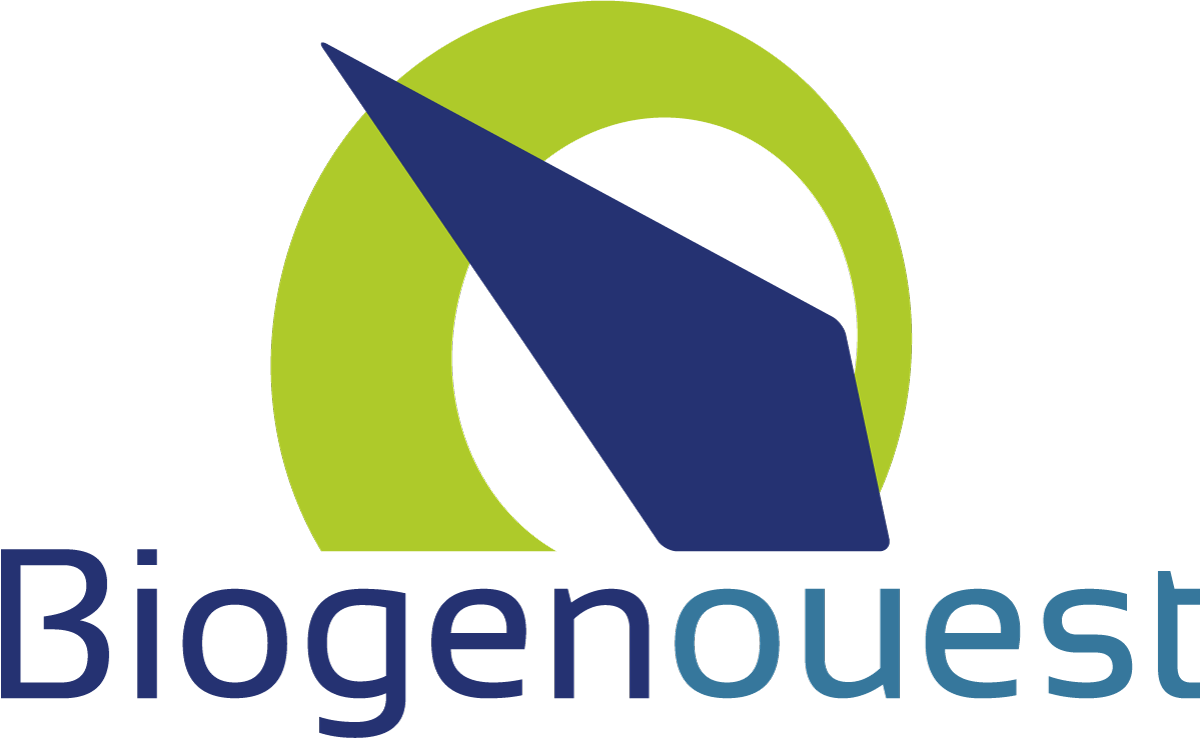 Mis à jour le 17 January 2022 par Carine GIMBERT.